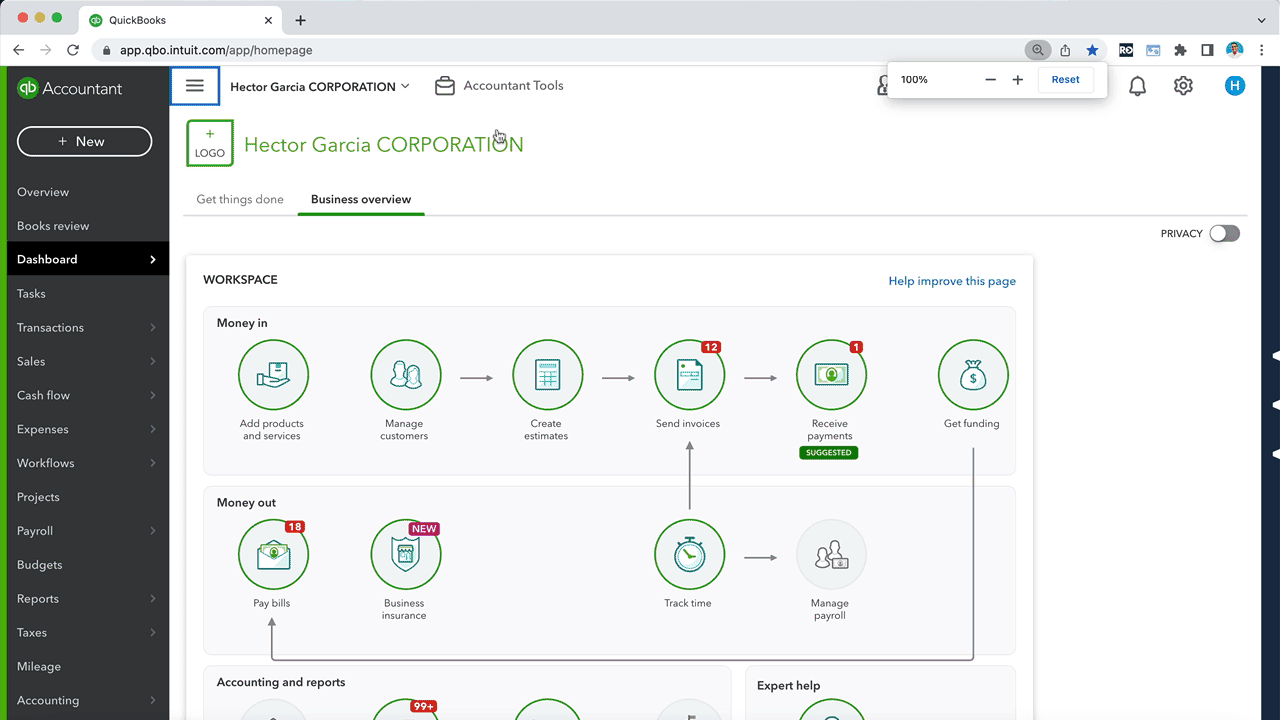 RightTool is a Google Chrome Extension that give you an enhanced navigation experience for QuickBooks Online via a "Right" sided navigation bar. No API connectivity needed, no need to connect each company file, just download and go!
Keep tabs (no pun intended) for all your open tab related to QuickBooks Online and quickly switch between tabs!
Easy access to all every page inside of QuickBooks Online. Get to almost any page in just 1 click.
Every report in QuickBooks Online has been carefully gathered and added in one place so you can get around faster.
Gather all of your favorite shortcuts and reports in one place to get to them even faster.
    Collapse Sub-Rows and Sub-Columns
For both Reports and Bank Feeds (with Grouping Turned on) you can now open/close all those groupings automatically with 1-click.  Can also hide Parent columns and subcolumns
Search for transaction by amount or memo text via a quick search bar.  Also do an universal search accross all Shortcuts and Reports
Quickly add Expenses, Deposits, Sales Receipts, Checks, or Journal Entries relevant to the account you are int he reconciling or bank feeds page with one click.